LIGHTING THE WAY FOR OTHERS
When Ida Nelson, head tribal clerk of a remote Alaskan village, heard an airplane flying low after dark, she knew something was wrong. Igiugig (Igggy-yaw-gigg), population 70, isn't normally a nighttime destination. Indeed, the medevac flight was coming to pick up a sick child.
Because the local airstrip's lights had been vandalized, the plane was having trouble landing. Nelson began alerting neighbors, and within minutes, villagers lined the runway with their vehicles, headlights blazing. The pilot was able to land and then safely deliver the sick child to an Anchorage hospital. The airlift service praised the residents' determination, but Nelson describes their effort as "normal" and "ordinary."
What everyday actions can you use to provide light amid darkness? How can you shine Jesus' light in a world that needs him?
Sunday, February 6th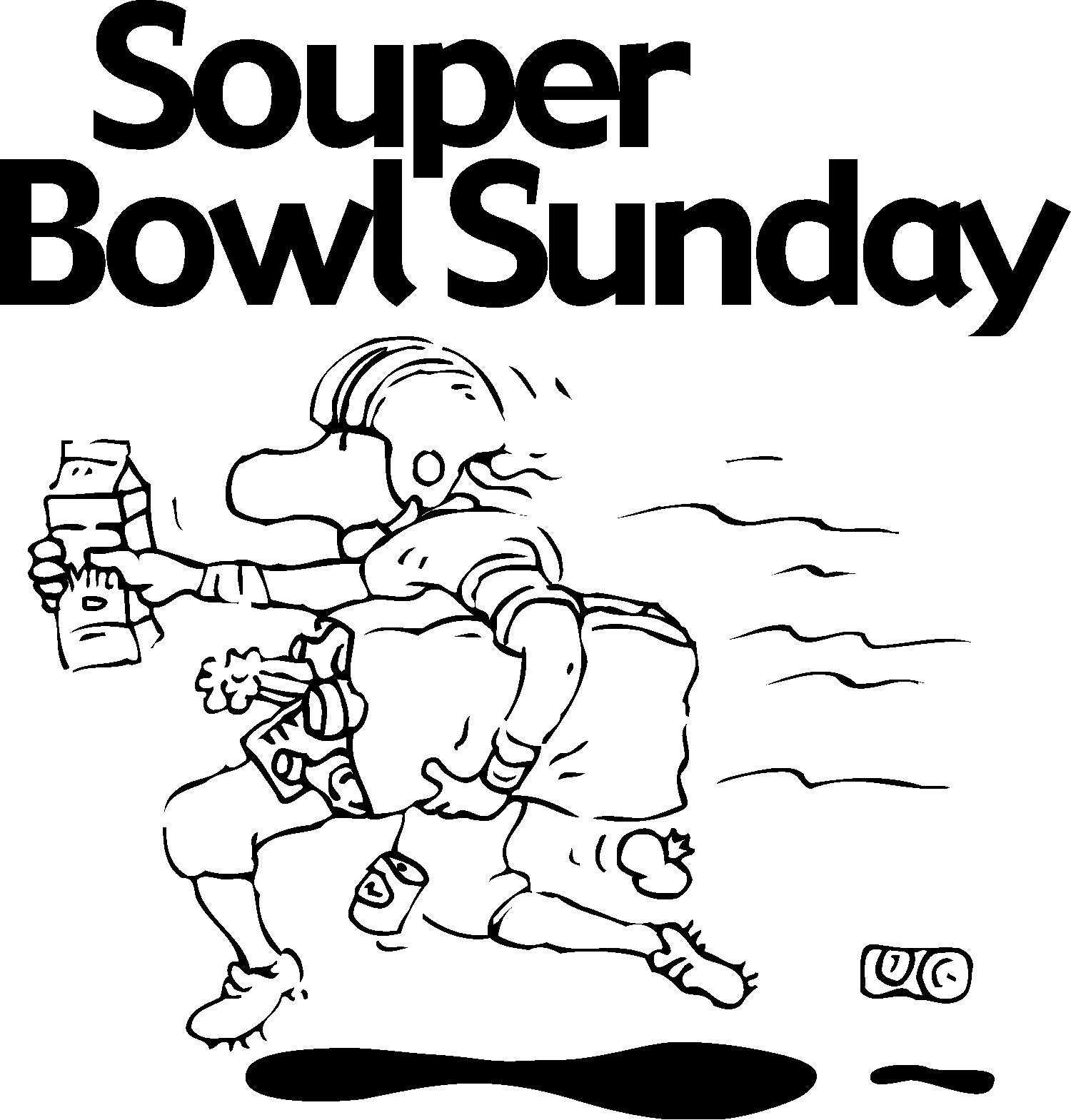 Souper Bowl Sunday
dedicated to tackling all of the issues that exist in your communities, including poverty, hunger and homelessness. Since 1990, young people have been leading the charge and inspiring others to collect money and food around the time of the Big Game. More than $110 million has been collected – changing the largest weekend of football into the largest weekend of caring.
SESSION
CLASS OF 2022 CLASS OF 2023 CLASS OF 2024
John Frank Jean Biggar Linda Bourbeau
Ralph Metzgar Joseph Price
Lisa Price Don Williams
Due to the retirement of the Rev. Scott Loomer our new moderator will be the Rev. Dr. Murray Thompson.
BOARD OF DEACONS
Sue Cantarella Mary Grace Donati Patti Miller
Nancy Walsh Barbara Keller Myrna Watkins
Kathy Williams
The Board of Deacons continues collecting canned and non-perishable food items to be given to our local food pantry. Items can be left in the vestibule or fellowship hall in designated areas at any time.
The Annual Congregational and Corporation Meeting will be held on Sunday, January 23rd , following worship. The Rev. William Sanford will moderate the meeting. Any church group that includes a financial and/or committee report in the end of the year booklet should have them into Sue in the church office by Sunday, January 9th . They may be given to Sue or sent to: dpcsecretary1@verizon.net