Rev. Anne Marie Meyerhoffer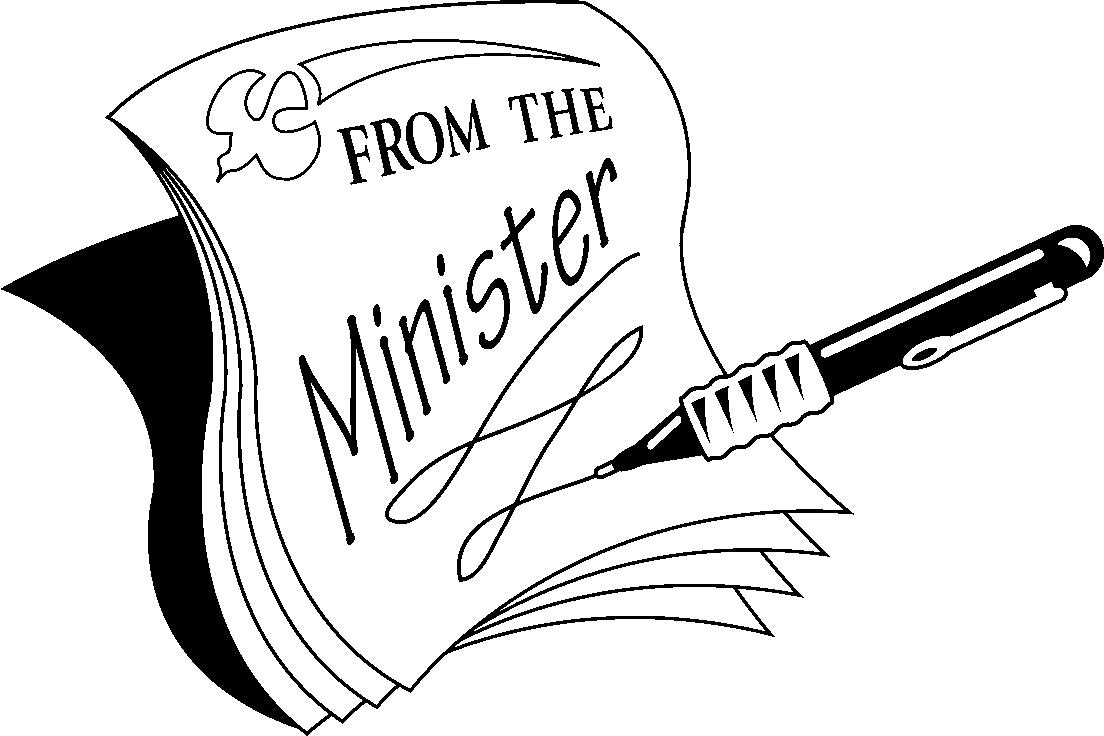 Do not be afraid, little flock" ~ Luke 12:32
"He will wipe away every tear from their eyes, and death shall be no more, neither shall there be mourning, nor crying, nor pain anymore, for the former things have passed away." ~ Revelation 21:4
Anxiety seems to be running rampant – we are feeling tense, worried, and fearful about the state of the world. News broadcasts and political campaigns ramp up the anxiety level, and we are led to believe that this is the absolute worst, most frightening time of life in which to exist.
However, there was a time when people built bomb shelters, and children were drilled in school about how and where to go in case of an atomic bomb; parents were petrified as headlines and images of polio victims were familiar features on the front pages. There were the "missiles of October" – days filled with tension and race riots in Watts, Newark, and Detroit. Four young girls were killed, and 22 others injured in the Sixteenth Street Baptist Church bombing. Even though there were no instantaneous social media reports with pictures posted there were children intimidated and cursed, beatings, people corralled with fire hoses, lynching and shootings. There was a war which people did not understand, and fathers, brothers, husbands and classmates drafted to fight and die in it while demonstrators marched against the war. Four unarmed students at Kent State University were shot during a peaceful demonstration by Ohio National Guard. John F. Kennedy, Robert Kennedy and Martin Luther King, Jr. were assassinated.
I do not mean to drudge up painful memories; however, it is wise to remember the history, actions and perseverance of previous generations for this helps put things ino perspective. There have been other uncertain, fearful times. Surely those who lived through the Civil War, WWI, the Depression, and WWII must also have felt anxiety. Yet, we are being led to believe these days that people have not faced such tension before, survived, and continued to live productive, full lives. And so hopelessness invades our very souls.
Throughout scripture, God's messengers repeat the message, "Be not anxious", "Fear not," "Be not afraid." and, one of the last times Jesus is with his disciples he assures then, "Peace I leave with you; my peace I give to you. Not as the world gives do I give to you. Let not your hearts be troubled, neither let them be afraid." We proclaim God is our Rock and our salvation, the mighty Fortress, our Stronghold; we believe Christ is the Prince of peace, Mighty God, Everlasting God, Savior, Lord of all, the Alpha and the Omega, Deliverer, the Bread of Life, the Light of the world, King of kings. And, therefore, we shall not be moved!
We may feel as if we are weak, vulnerable sheep living in fear of the wolf, but we are not just any sheep – we are in the care of the Good Shepherd who desires only good for us. God is with us, even when times are so dark it's hard to see God there. We are children of an unshakable, loving God who wants to give us the kingdom, a world in which there will be justice for all people, where no one will know scarcity, and there will be no more hunger or tears. As the Church, the body of Christ, we place our faith and trust in these promises.
The Book of Revelation (often misunderstood as frightening predictions) is John's vision and message to the persecuted Christians that offers hope in Jesus Christ. Let us learn from our biblical ancestors and all the faithful generations before us who kept their trust in God. Let us look to Christ so that we will not be afraid and, even in our fear, let us seek to follow Jesus and be faithful. May we be visual reminders to others and live as people of peace and justice, hope and grace, of love and mercy in God our Creator, Christ our Redeemer, and the Holy Spirit as our Sustainer!
Blessings & peace,
Rev. Anne Marie
Rev. Anne Marie Meyerhoffer Transitional Pastor